I currently hold the position of associate marketing designer for FutureCard. Working to connect with and inspire users to save cash and reduce carbon.
VISUAL Campaigns
A large part of my role has been spearheading multifaceted print campaigns, increasing brand awareness and engagement in Future's carbon-saving mission.
Below is the first large scale campaign I worked on. To create a stand-out visual presence in the bustling streets of NYC I decided to focus on simplicity, color and QR codes. The awareness of touch-less brand communication that occurred during COVID19 facilitated a familiarity with QR codes. This campaign focused on this form of consumer engagement, utilizing large codes and minimal messaging to peak viewers curiosity. Assets for this campaign included a series of wheat-pasted posters, stickers and merchandise showcased below.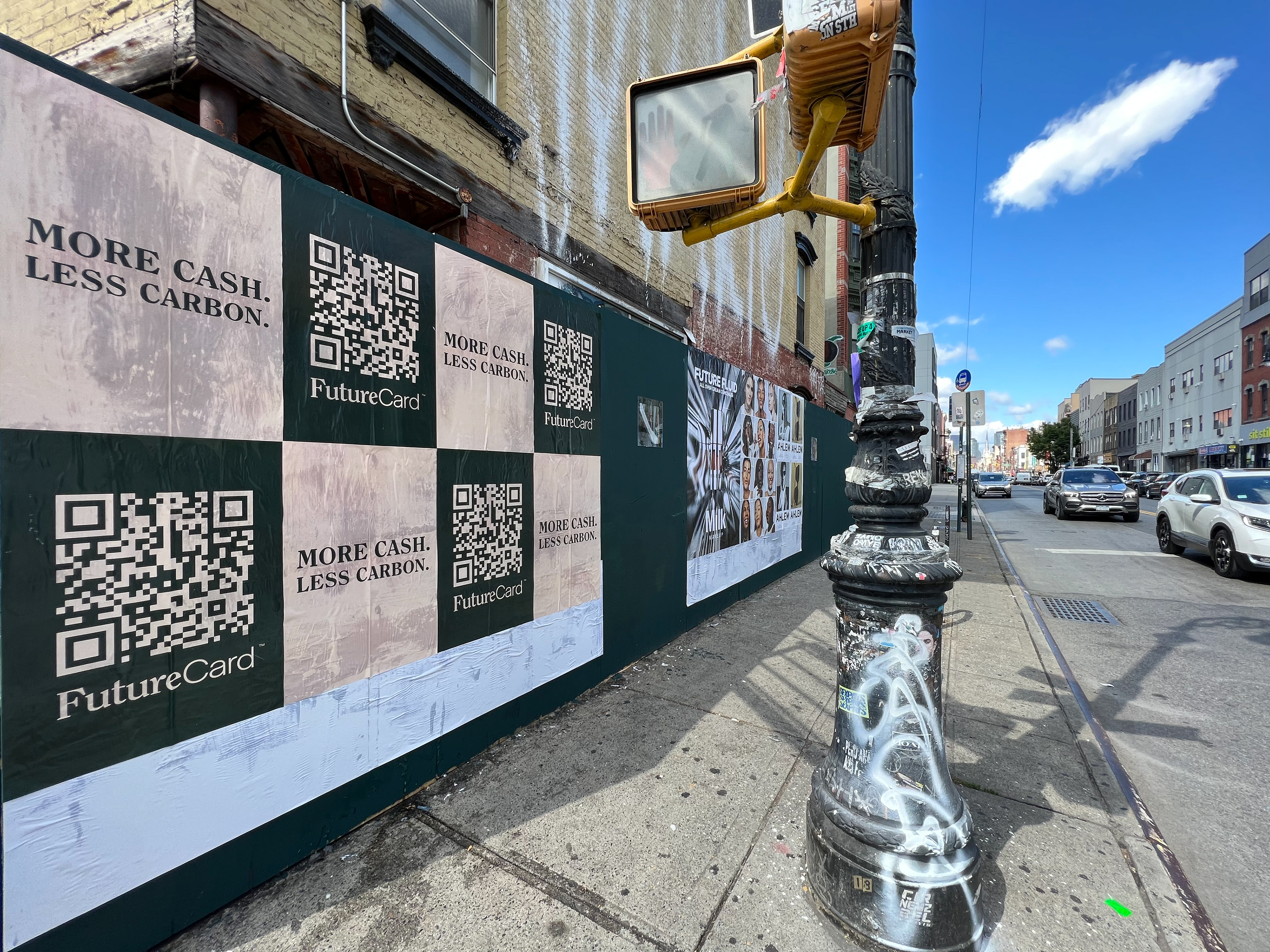 Future's most recent campaign was a colorful takeover of the New York Subway. Promoting a two month long 100% cashback deal on all subway rides for FutureCard users. Aiming to increase brand awareness through this campaign I focused on Future's vibrant colors and product mockups, ensuring the stark contrast of each asset against the subway walls would make a memorable visual impact on subway riders.
In-Person Activations
Another aspect of my role at Future has been curating a variety of in-person activations, developing new ways to interact with and inspire users to utilize Future products.
Including an activation I attended in NYC promoting FutureCard at the 2022 Brooklyn Holiday Market. For which I created a cozy and colorful space filled with lights, custom stickers, info-graphics, banners and a prize wheel to draw in market-goers.
Future's most recent campaign took place at the EDM festival, Electric Forest. For this activation the goal was to design a space that fostered conversation with festival attendees and showcased the ability of Future to facilitate a low-carbon and sustainable life-style. The result was a welcoming tent space filled with bright posters, stickers, bio-degradable glitter and free gifts for FutureCard members.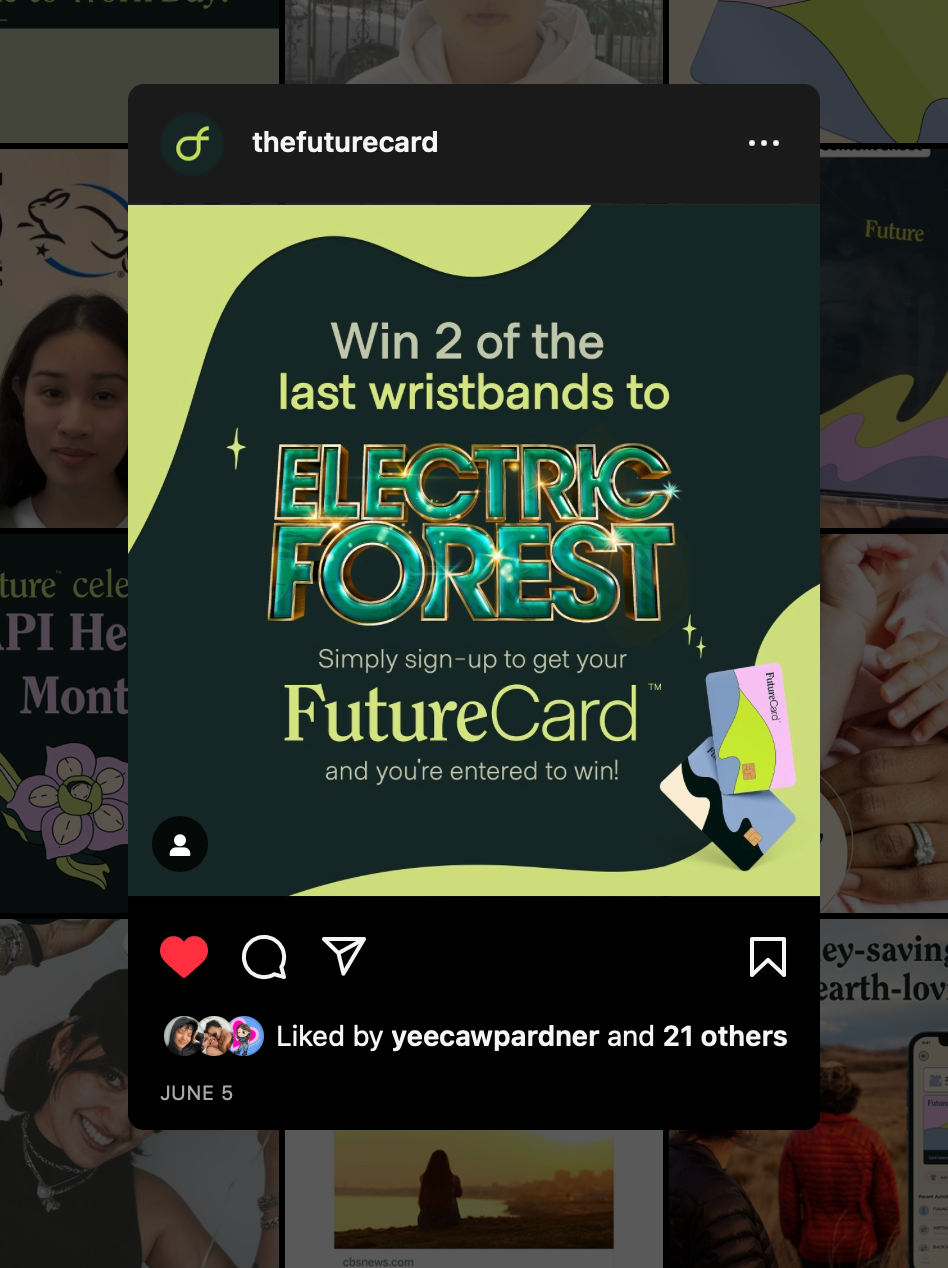 Brand & Asset Development
I have also been driving the evolution of existing brand assets, designing all visual communication across social media platforms. This has included extensive social assets, custom illustrations and promotional print materials such as one-sheets, flyers and pitch decks.
Throughout my time at Future I have focused on increasing the flexibility of Future's brand. Allowing for a cohesive look and feel throughout all visuals whilst maintaining the adaptability of assets to a variety of audiences and activations. Below is a selection of print materials including flyers, standing banners and posters used during in-person activations.